A Wine Retail Store in Las Vegas Gets a Makeover with these Beautiful Commercial Racks!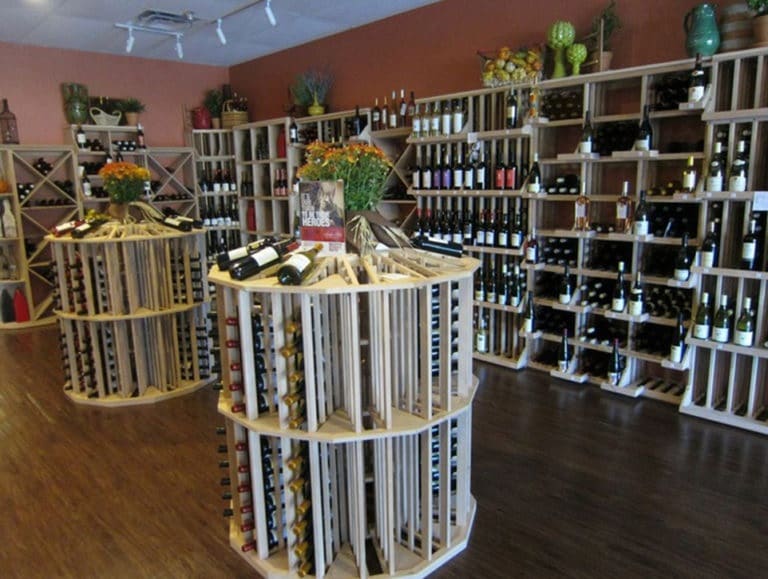 Starting a business is never easy. Ask any entrepreneur! The challenges of opening any small enterprise are the same challenges that you will face when putting up a wine store, and one of those is figuring out how to boost your sales. A client who owned a wine store in Nevada had a brilliant idea: to draw more customers to his shop, he decided to invest in improving the design of his wine boutique. This client came to our team of builders, here at Custom Wine Cellars Las Vegas, so that he could have a beautiful commercial wine rack installed in his wine retail shop.
A Gorgeous Commercial Racking System in a Wine Store Can Attract More Customers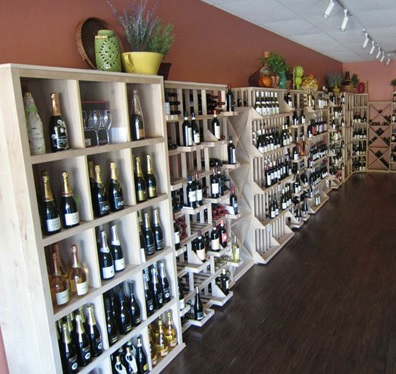 A prudent business owner puts himself or herself in the position of his or her potential customers. If you want to success in your business, you have to ask yourself, "What are the factors that will attract me to buy products at a wine store?" Being in your client's shoes will give you a better perspective on how to make your wine shop draw more clients.
Before any customer checks out the wine labels on your displays, the first thing that they will see is the overall appearance of your commercial wine cellar. The racks you choose for your shop will give your customers their first impressions on your business. If you have a well-designed racking system, you can help make clients think positively about your shop. When clients feel warm, happy, and comfortable in a store, the chances of them purchasing from that shop increases.
Wine Racking Construction Expert in Las Vegas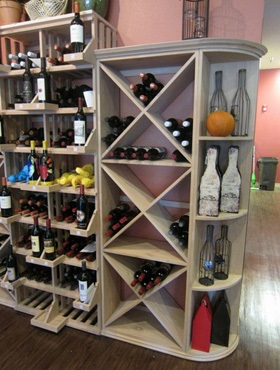 Custom Wine Cellars Las Vegas is one of the most trusted wine storage builders in Nevada. Our team of contractors are experts at creating effective and innovative storage solutions for wine businesses. We can create all styles of wine cellars and racking systems, from traditional and rustic to modern and contemporary. Our builders have extensive experience in constructing quality wine storage structures for hotels, restaurants, and retail stores. The clients that we've worked with have received numerous positive feedback from their customers regarding the improved ambiance of their businesses after we installed the wine storage facilities. Besides the increase in sales, these entrepreneurs were also pleased with the way their customers enjoyed visiting their businesses and staying longer than before.
Recent Wine Store Commercial Racking Installation Project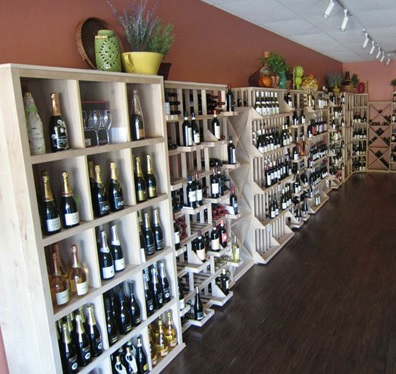 A wine store owner in Nevada recently reached out to us at Custom Wine Cellars Las Vegas. He needed help in creating a design for a custom display area in his wine boutique.
Our team of designers and builders met with the client and discussed the details of the construction, such as the location of the room, the size of the wine display, the available budget, and the client's preferred style. Then, based on the client's storage needs, our team of experts provided him with 3-dimensional drawings of his wine racking design.
The 3D drawings that our storage designers created were helpful in giving the client a clearer perspective and a better visualization of the planned construction. The diagrams we gave the client included the different elevations of the wine room, the dimensions of the racks, and the bottle capacities.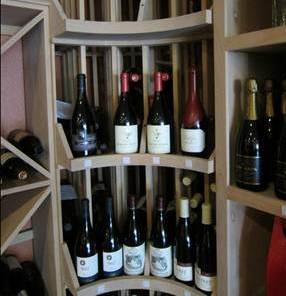 As soon as the client approved the 3D drawings, the construction of the commercial wine cellar commenced. Our builders started framing the room, applied insulation to the walls and ceiling, and installed the wine racks.
Distinctive Features of the Commercial Cellar Constructed for the Wine Store in Las Vegas
The commercial wine storage structure in this project was designed according to the client's style preferences. The wine racks, for example, were all made from the high-quality wood called Knotty Alder. The choice of material was necessary to create the rustic feel that the client wanted for his store.
The wine room had an L-shaped configuration. To maximize the storage capacity of the area, our team installed racks on the left side, on the back wall, and at the center of the store.
Elevation A (Left Wall of the Wine Room) and Elevation B (Corner Area)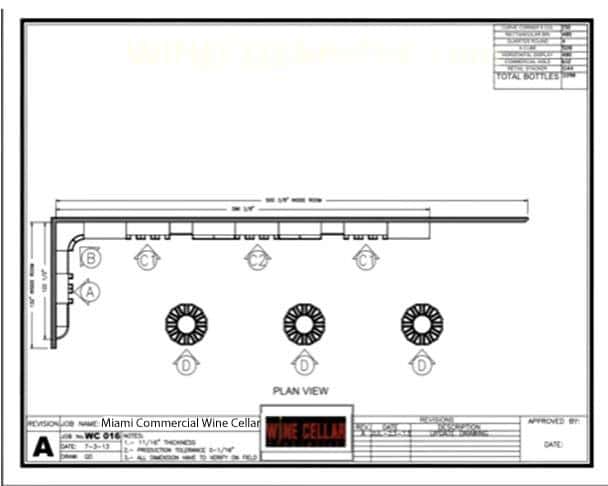 The first set of racks that customers will see when they enter the client's wine store is those installed on the left wall (Elevation A). The racking system is composed of a quarter round display unit with four levels, a three-level solid X-bin rack, and a two-column retail rack.
The configuration of the quarter round display provides the client adequate space to display a few bottles along with some wine accessories. The X-bin racks were added for bulk storage. Bottles of the same variety or size could be stored on top of each other in each of these bins. The retails racks were meant to accommodate standard-sized bottles.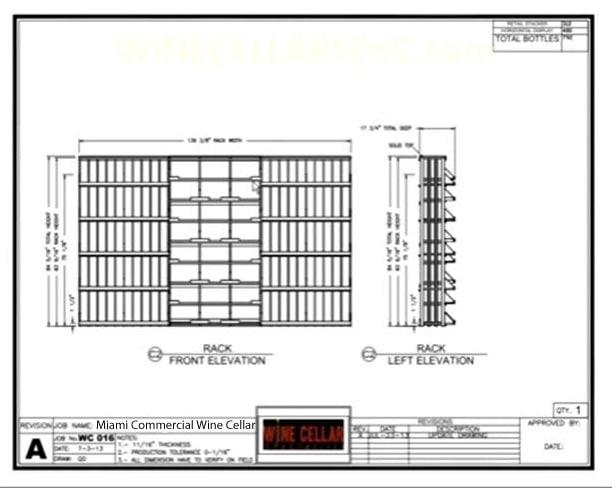 For a smooth transition from Elevation A to Elevation C (back wall), Elevation B was added. Elevation B was a true-radius curved corner wine rack that could store up to 150 bottles. This corner racking system had sections that could keep bottles resting horizontally and vertically.
Elevation C (Back Wall) and Elevation D (Center)
The commercial wine cellar's back wall, or Elevation C, had a solid rectangular bin, an X-bin, two 3-colum retail racks, and two horizontal wine racks. The center aisle was installed with two pieces of round island wine racks, which maximized the floor space of the wine shop.
Get Your Own FREE 3D Wine Cellar Design from Us!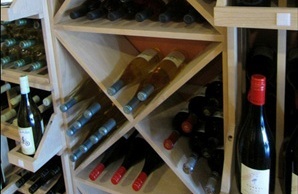 Boost the sales of your wine store by investing in the design of your store. Have a beautiful commercial wine cellar with gorgeous racks built just for your business. Custom Wine Cellars Las Vegas can help you create a functional and aesthetically appealing storage structure for your shop. Talk to our designers today and tell us what style you want for your dream retail store wine room. Our experts are willing to give you FREE 3D drawings of your future wine cellar. Call us today! Click here!