Pair Up Your Las Vegas Wine Cellar with the Right US Cellar Refrigeration System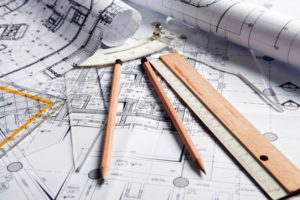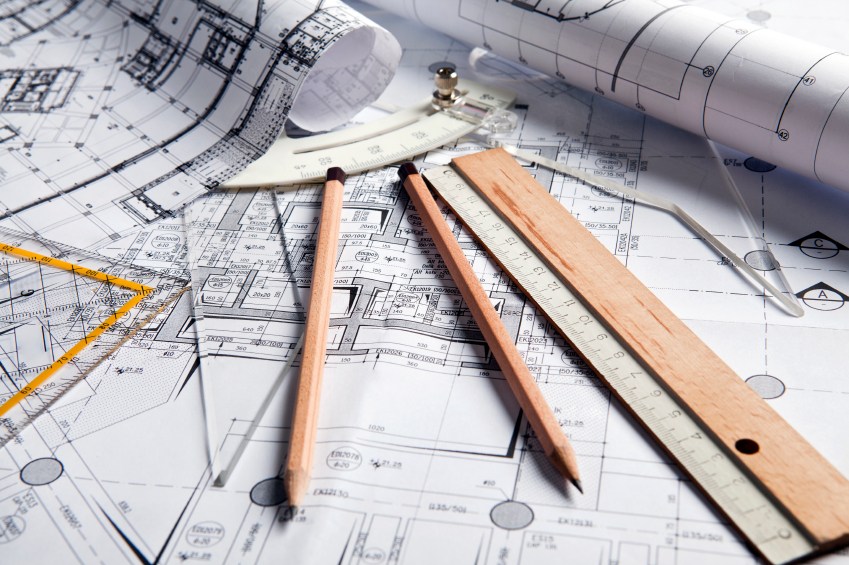 For the most flexible and most customizable of products, US Cellar Systems are the ideal choice for wine cellar refrigeration equipment that needs to fit where other systems won't easily go.
US Cellar Systems are TRADE ONLY manufacturers and are design leaders in the Wine Refrigeration market place. Their range of cooling units and component options has been specifically developed to meet the needs of wine cellar cooling contractors and HVAC tradesmen.
US Cellar Systems wine cellar cooling products are unique because they offer commercial quality with residential support. Nowhere else will you find the variety of solutions, great technical support and customer service before, during and after the build process.

Their range of products covers a plethora of installations. For instance, the HS Series which is particularly good for installations that must be completely remote mounted, moving the equipment and all noise away from the smallest to largest cellars and every size in between. Then there is the CC Series which is designed specifically for Wine Cabinets, Wine Lockers, and Wine Displays that require high rates of access and quick recovery times while still providing low noise.
Additionally, the LPQ Series units are great for situations where height is an issue and a ceiling mount is the best option. Starting at less than 5″ tall they are very versatile and can even be recessed into the ceiling to completely disappear from view.
Don't forget the RM Series for classic installations where the coil mounts within the racking and as an added bonus USCS (US Cellar Systems) units can be serviced in place! If you need a refrigeration system that will last as well as a commercial solution but will also perform like a residential product, choose US Cellar Systems wine cooling systems and get all the best of both.
US Cellar Systems Wine Cellar Cooling Units – Product Overview
US Cellar Systems HS (High Static) Series
US Cellar Systems CC (Cabinet Cooler) Series
US Cellar Systems LPQ (Low Profile Quiet) Series
US Cellar Systems RM (Rack Mount) Series
US Cellar Systems VRM (Vertical Rack Mount) Series
US Cellar Systems DQ (Dual-air Quiet) Series
US Cellar Systems WM (Wall Mount) Series
US Cellar Systems HS (High Static) Series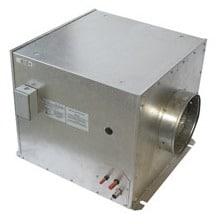 This Wine Cellar Refrigeration Unit is a powerful system and can be installed in remote or high-temperature locations a significant distance from the wine room itself. This ability can free up valuable wine bottle storage space and eliminate any noise in the wine cellar.
US Cellar Systems CC (Cabinet Cooler) Series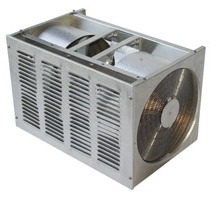 This Wine Cabinet Cooling Unit is designed for medium temperature spaces and very quietly distributes air up to 10 feet to the right and left sides of the coil. It is engineered to be an excellent solution for wine closets and cabinets where air needs to be circulated in small restricted and medium to narrow spaces.
US Cellar Systems LPQ (Low Profile Quiet) Series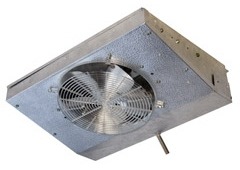 The LPQ Wine Room Refrigeration System Units are ceiling mounted and are an excellent solution for rooms with unusual architecture. The LPQ units can provide cooled air down a wall from behind the coil system bringing return air into the front which is angled to promote circulation. Designed for dependability and quiet operation, the LPQ Series units are a great solution for locations such as soffits and above entryways into which other cooling units just will not fit.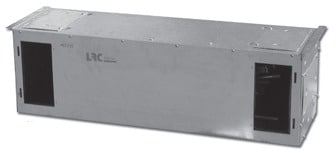 US Cellar Systems RM (Rack Mount) Series
The 'Rack Mount' wine room refrigeration units are one of our easiest cooling systems to install and design into any cellar. These units are designed for wine storage rooms that are in medium to high-temperature locations. They also mount horizontally and have several access panels that are removable allowing the redirection of airflow to suit the locations specific layout. This type of refrigeration unit can be mounted within the wine racking itself; when we do this we usually hide it from view by creating a louvered wooden grill of the same material as the wine racks themselves.
US Cellar Systems VRM (Vertical Rack Mount) Series
Similar to the standard rack mount cooling units the vertical rack mount series has all the same features but mounts vertically rather than horizontally. One benefit of this design is that it can be placed in an unused corner which is a frequent aspect of the nature of cellar wine rack design. For instance, in order to allow easy access to wine bottles, corners are often simply blocked off. This cooling product allows us to make use of that unused space instead of reducing valuable storage capacity.
US Cellar Systems DQ (Dual-air Quiet) Series
These cooling units are an ideal solution for walk-in wine cellars and larger wine cabinets that have constrained shapes. The units fan blades are specially engineered for quiet operation and draw air (return air) from the bottom of the unit and then supply air in two directions, both up to 12 feet away with a medium velocity airflow level. This works particularly well in narrower and longer display wine cases and cabinets or wine cellars. This cooling unit is particularly good for commercial installations where these constraints are common.
US Cellar Systems WM (Wall Mount) Series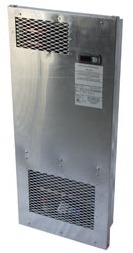 The 'wall mount' wine room refrigeration series is designed to mount vertically, actually in the wall between the studs. When installed, the unit only projects about one inch into the room and as there are no additional exhaust requirements, this unit is great where space is very restricted such as very odd shaped rooms and wine cellars designed in under stair locations.
US Cellar Systems Wine Refrigeration Accessories – Outdoor Enclosure All-Weather Protection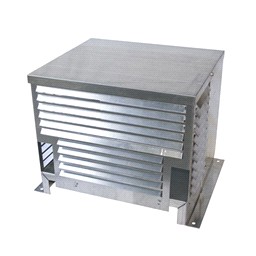 US Cellar Systems Outdoor Enclosure is an installation accessory for the trade meant for professional wine room refrigeration systems installation.
This Outdoor Enclosure is recommended for all installations where the condensing unit will be installed outdoors. UL listed covers are available in four sizes to best match the footprint of the condensing unit.
Some of the features and advantages that come with are the following:
Year Round Weather Shield
Straight Forward to Assemble
Very Sturdy Construction
Easy Access for Servicing
Outstanding Airflow
Noise Reducing
Electrical Connection Knock-outs
Refrigeration Line Cut-outs
US Cellar Las Vegas, Refrigeration Cooling Systems, Nevada
For examples of wine cellars with US Cellar Systems Refrigeration Equipment installed, see the following projects:
The Custom Wine Cellars Santa Ana California Project
Orange County Wine Cellar Conversion Project
Custom Wine Cellars Boston MA project
Los Angeles Wine Cellar Builder Project
Custom Wine Racks Honolulu Project
Los Angeles Wine Room Project
Wine Cellars Orange County California Project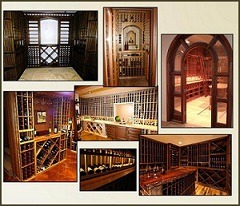 Do you have a constrained space or a wine cellar project that you think may be difficult to add a refrigeration system to? Click here or call us at Connecticut Office: +1 (203) 424-8663, California Office: +1 (949) 200-8134 and allow us to come up with a solution for you.