Wine Storage Solutions for Limited Spaces – Small Wine Cellars, Cabinets, and Closets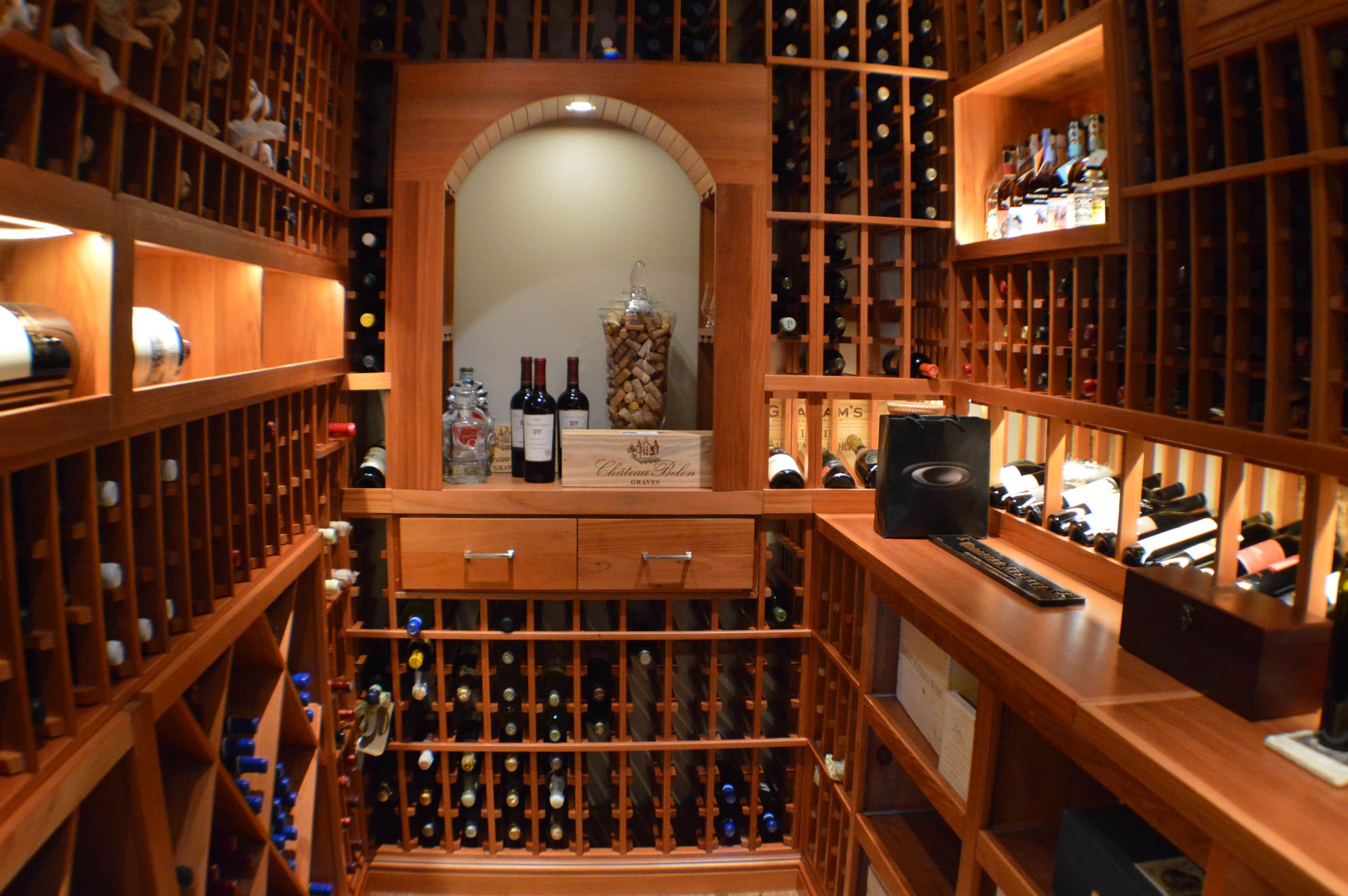 Our team of designers here at Custom Wine Cellars Las Vegas has extensive experience in building wine storage structures for both residential and commercial purposes. The spaces that our manufacturers have constructed range from small to large, depending on the needs of our clients. For those who do not own an adequately large area for the construction of a regular-sized wine cellar, we've helped them create wine storage systems by renovating unused small spaces, such as cabinets and spaces under the stairs. 
Maximize Small Areas by Building Space-Saving Wine Storage Systems
You want to own a wine cellar and store your prized collections, but you don't have a large room that you could convert into a wine storage area. Don't worry! If you have any unused extra space, like a closet, cabinet, or under-the-stairs area, our team of designers and fabricators can make that into a beautiful wine storage structure!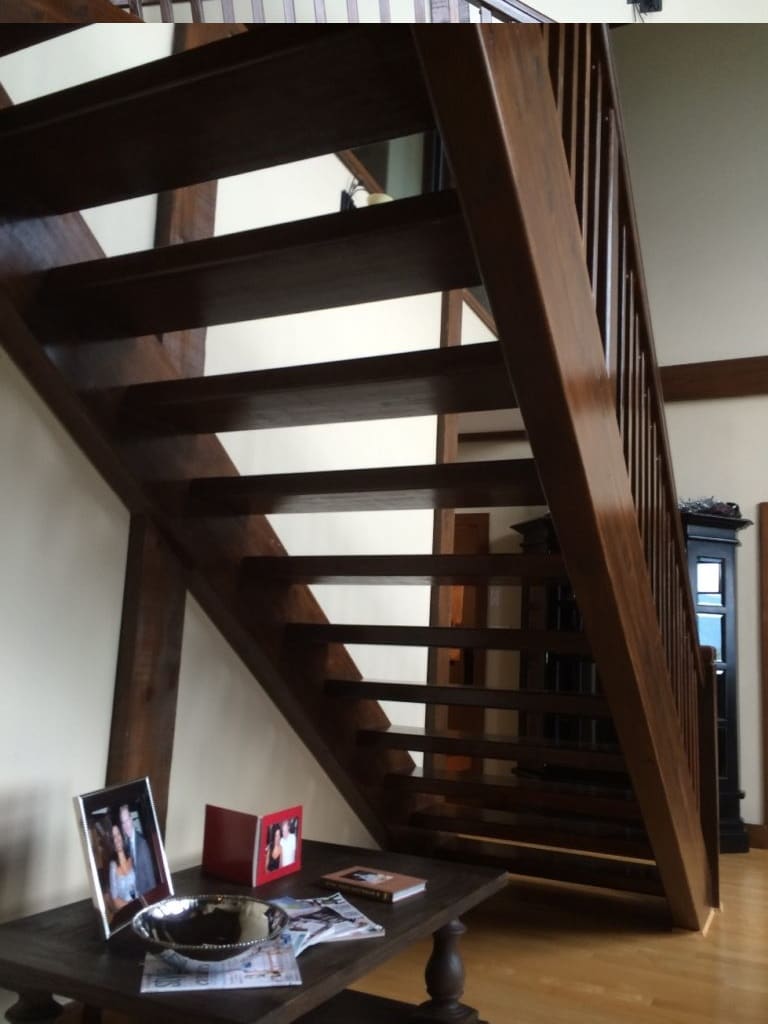 Throughout the years, we've helped many clients achieve their own wine storage spaces by converting small areas into wine cabinets, closets, and other small wine storage facilities. Our designers are highly capable of maximizing space, regardless the size of the area we are renovating.
We've always believed that wise planning and conceptualization are key elements to creating functional and efficient wine rooms, regardless the size of the area. All of the small wine storage projects we've successfully constructed are complete with racks, lighting installations, and cooling equipment.
Contact our designers today, and let us help you convert that small area into a gorgeous wine storage structure! Click here!
Small Wine Rooms
Whether it's a small pantry or a basement, we can help you renovate it and transform it into your dream custom wine cellar. Whether it's a traditional or modern cellar you want, our team of design experts can assist you in achieving the style you desire. Here are examples of our most recent small walk-in wine room construction projects.
A Pantry Closet Converted into a Small Wine Room
A client in South Las Vegas, Nevada, hired our designers to convert this tiny pantry closet into a beautiful walk-in wine cellar. Our team installed elegant wooden racking that could accommodate standard 750ml wines as well as large-format bottles. The space in this 11-foot tall residential wine cellar was efficiently maximized and can store a total of 700 bottles.
To read more about this project, click here!
An Old Unused Closet Renovated and Turned into a Small Wine Cellar
A client in Las Vegas contacted us recently because he wanted this old, barely used closet transformed into a small wine storage room. The area was 7 feet wide and 5 feet deep. The ceiling was 9 feet high. The limited space was a challenge that our designer gladly took on. Using gorgeous Premium Redwood racking systems, our experts were able to create a custom wine cellar that could hold a maximum of 812 bottles!
Learn more about this construction project by clicking here!
Irregularly Shaped Space Under the Stairs Converted into a Small Wine Storage Room
This project was completed for a client in Sausalito, Nevada. The space in which the construction had to be done was oddly shaped because it was located underneath a staircase. The area was 12.5 feet long, 4 feet deep, and 6 feet tall. And because it was under the client's stairs, it had a sloping ceiling. Most builders would only build cellars in box-type rooms, but Custom Wine Cellars Las Vegas took the challenge of building a wine room in this irregularly shaped space. Using Knotty Alder wine racks, our manufacturers created a small custom wine cellar that could accommodate around 360 bottles!
Get more information about this project! Click here!
Wine Cabinets
If you have either a closet that is seldom used, a hollow space in your walls, or an extra space under your staircase, a wine cabinet is a perfect option for you. Here is an example of a wine cabinet that our team of designers built recently:
Four Stellar Wine Cabinets with a Customized Cooling System
These wine cabinets enclosed with glass doors can accommodate over a hundred bottles. Custom Wine Cellars Las Vegas has worked with various contractors in Nevada, including HVAC installation specialists. In this construction project, our manufacturers teamed up with Arctic Metalworks Inc. to construct these sophisticated-looking wine cabinets with a customized cooling setup.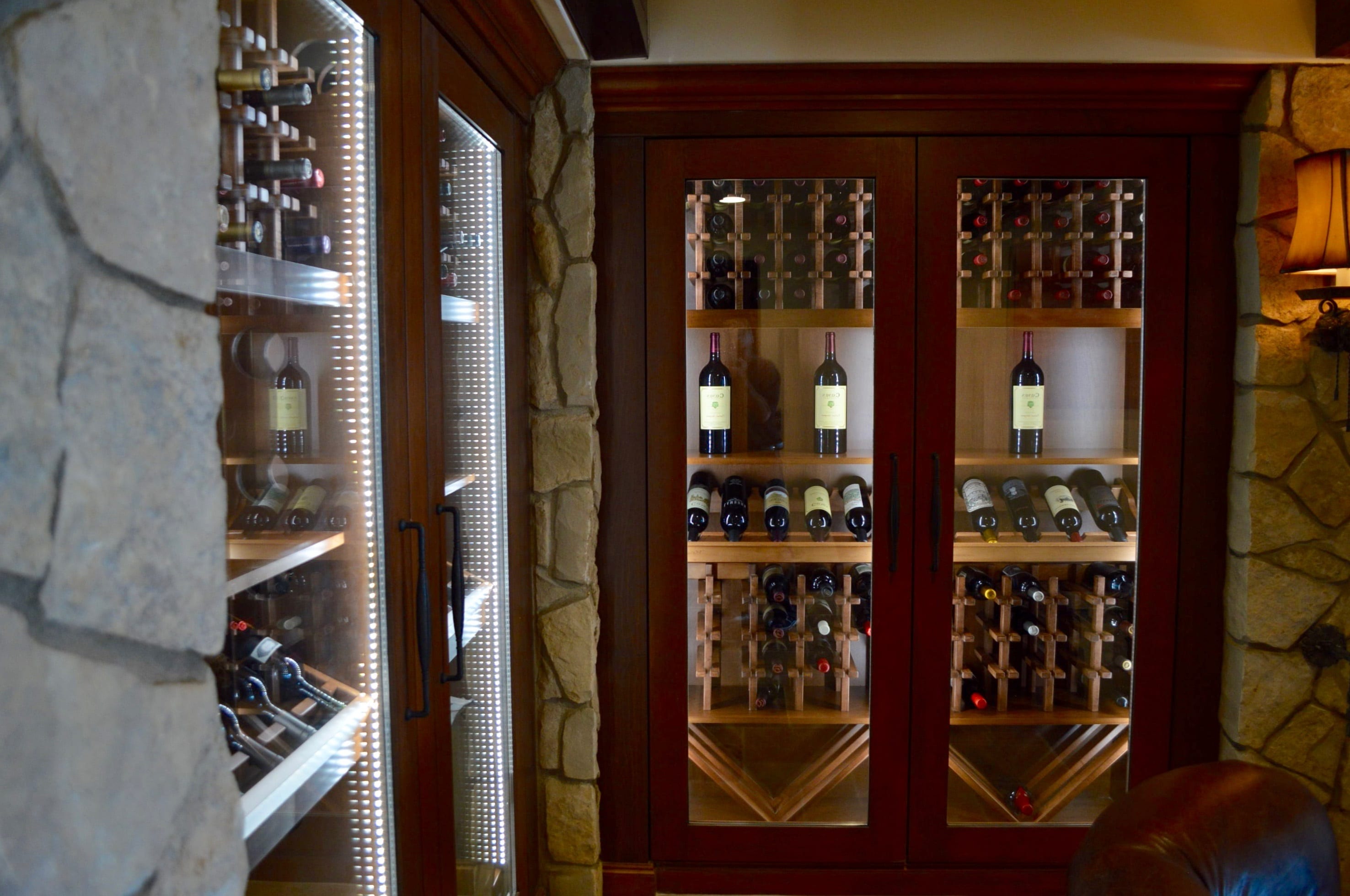 Read more about this project by clicking here!
Small Wine Storage Construction Expert in Nevada
Whether it's a large wine cellar that can accommodate over a thousand bottles or a small wine cabinet that can store a few hundred bottles, we can definitely build it! Our team of designers and manufacturers has constructed custom wine rooms of various sizes and styles throughout the years. All of the storage structures that we've built are always made from high-quality materials.
To get more information about our most recent construction projects, click here! 
To get your own wine cellar designed by our specialists, click here!