Wine Cellar Cooling Units
Work with experienced and professional HVAC experts, like Custom Wine Cellars Las Vegas, to make sure the cooling unit that will be installed in your wine cellar will efficiently preserve your wines. There are different types of wine cellar cooling units. Each type have its distinguishing features. We will help you decide which cooling system will work perfectly for your custom wine room.
Wine Cellar Cooling Units: What Experts in Las Vegas Have to Offer
Looking for a reliable wine cellar builder can be arduous. You need to find someone that can interpret and build the design that you want. Plus, the build should be flexible enough to fit with your budget. You should also ensure that the contractor you'll hire is equipped with both knowledge and experience in building an efficient wine cellar. The team must have a solid understanding of the importance of vapor barrier, adequate insulation, flooring options and sealing of the entire wine cellar. Ignorance of these concepts could lead to a mediocre wine cellar build.
The team should understand holistically how all these factors directly and indirectly affects the efficiency of the cooling system of the wine room.
Custom Wine Cellars Las Vegas is Composed of Knowledgeable and Experienced Wine Cooling
Unit
Experts
You should hire a team that has tested and proven knowledge and experience in wine cellar refrigeration. They should be accurately and confidently guide you which of the following types of wine cooling units is ideal for your wine cellar:
Through the Wall or Self-Contained Systems – This type of wine cellar cooling unit is placed in between the wall studs. An HVAC expert is not required for the installation. But, you will need an exhaust room for proper dissipation of the heat coming from the wine cellar refrigeration system.
Ducted Cooling Wine Cellar Cooling Units – The notable advantage of the ducted wine cooling system is that there is no visible equipment inside your wine room because both the evaporator and condenser are installed outdoors. The installation requires ductwork to allow the cold air to be ducted to and from the cellar.
Ductless Split Systems – The ductless split wine cellar cooling unit is recommended by master builders in Las Vegas to wine collectors who do not want noise coming from their climate control system.
Planning and forethought for their proper installation as well as determining supply and return register placement in walls and ceilings are essential. The bottom line is that a good contractor should have a working knowledge of proper wine room airflow, and the ability to expertly blend your design elements with the functions of a wine room cooling unit. At Custom Wine Cellars Las Vegas, we are an expert in designing wine rooms and providing HVAC services.
How We Determine the Right Size of Wine Cellar Cooling Unit for Each Proje

ct

At Custom Wine Cellars Las Vegas, we perform a standard procedure, which is the heat load calculation. Through this process, we will be able to identify the capacity and size of the wine cellar cooling unit that fits your residential or commercial wine cellar in Las Vegas.

Let us help you determine the correct unit and size by doing a heat load calculation, while square footage is a basic guide for determining the size. It does not capture all the heat factors for a cellar such as these:

[col-flex ratio="flex-6040″] [col-left]

We consider the following factors in doing the heat load calculation:
Windows, glass walls, and lighting – The amount of glass

used on the

walls or windows and

the

lighting in your wine cellar may necessitate a unit with higher cooling capacity.

Traffic – If your wine cellar gets high traffic – thus frequently allowing outside air into th

e cellar (such as in commercial cellars) – you will need a higher capacity unit than

the

square footage would suggest.

Bottle rotation – If you rotate the bottles in your cellar often, your heat load will be higher, increasing the need for a higher capacity unit. (Initially, most cellars take longer to cool to

the

desired temperature, since all bottles in the cellar must be cooled simultaneously).

Climate – Areas with high ambient temperatures or cellars with poor insulation may require higher capacity units.
[/col-left] [col-right]

[/col-right] [/col-flex]
How High-Grade Wine Cellar Cooling Units Installed by
Las Vegas
HVAC Specialists Can Regulate the Humidity Levels
Humidity is a critical, yet often overlooked feature in wine cellar design. The ideal wine cellar humidity level is between 60 to 70 percent. If the humidity falls outside the normal range, wine quality may be affected in a number of ways.
When the humidity is higher than 70%, it will likely cause mold and degradation of the labels and glue. When the humidity is below 50%, corks will begin to dry out, resulting in oxidation of wines inside the bottle that could affect the flavor and aroma, and worst case scenario, it could spoil the wine.

Humidity problems can be avoided with proper planning and implementation. Firstly, vapor barrier should be installed in the wine room. A wine cellar cooling unit works well with a humidifier if you are located in a drier climate. The humidifier will add moisture to the air inside the wine cellar if it becomes too dry.

Optional Wine Cellar Cooling Unit Accessories Offered by Custom Wine Cellars Las Vegas

We offer optional accessories to improve the performance of your wine cellar cooling unit and enhance your drinking experience.
Humidifiers

Wine Cellar Controls

Options & Accessories

NEW Pro Series by Wine Guardian (24v) allows you to integrate with your home automation. Works with Crestron, Nest and Honeywell Smart Thermostats
Seek the Help of a Wine Cellar Cooling Unit Expert in Las Vegas

Help your wines preserve their desirable characteristics by investing in a wine cellar cooling unit chosen and installed by master builders. At Custom Wine Cellars Las Vegas, we care for your wine collection. We offer high-grade wine refrigeration systems from trusted manufacturers.
Need help? Call us at (702) 866-9544 today!
We are a Trusted Authorized Dealer for: Wine Guardian, Cellar Pro, and Whisperkool Units
[col-flex]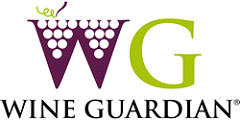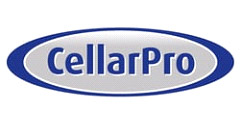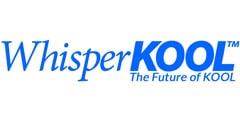 [/col-flex]