Incredible Transformation of a Las Vegas Playroom into a Contemporary Design Wine Cellar
We've met many wine collectors in Las Vegas. Many have their vinos stored in a commercial storage facility. A lot of them would dream to have their own residential wine room built but they're not sure if they have adequate space in their home for a cellar. The truth is that any room – big or small, square-type or irregularly-shaped – can be made into a functional wine room by a master builder. A perfect example is the playroom that our team recently converted into a contemporary design custom wine cellar. Besides being an efficient wine storage structure, we also designed the space to have a tasting area and a humidor cabinet for the client's cigar collection.  
Distinctive Design for the Las Vegas Playroom Turned into a Wine Cellar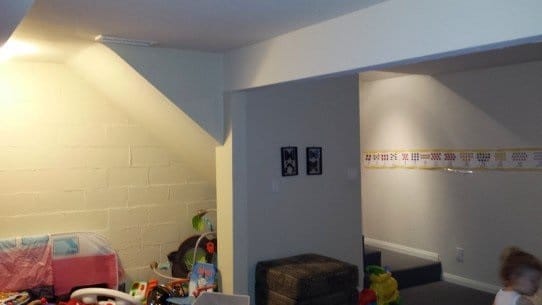 Custom Wine Cellars Las Vegas takes pride in one of the most beautiful projects we've completed in Nevada. The client was an avid wine enthusiast who also had a fondness for collecting cigars.  
We met the client on the 5th of September this year. He had a spacious basement that used to serve as a playroom for their children. Now that the kids are all grown up, the client wanted the area renovated and converted into a wine cellar with a cigar humidor.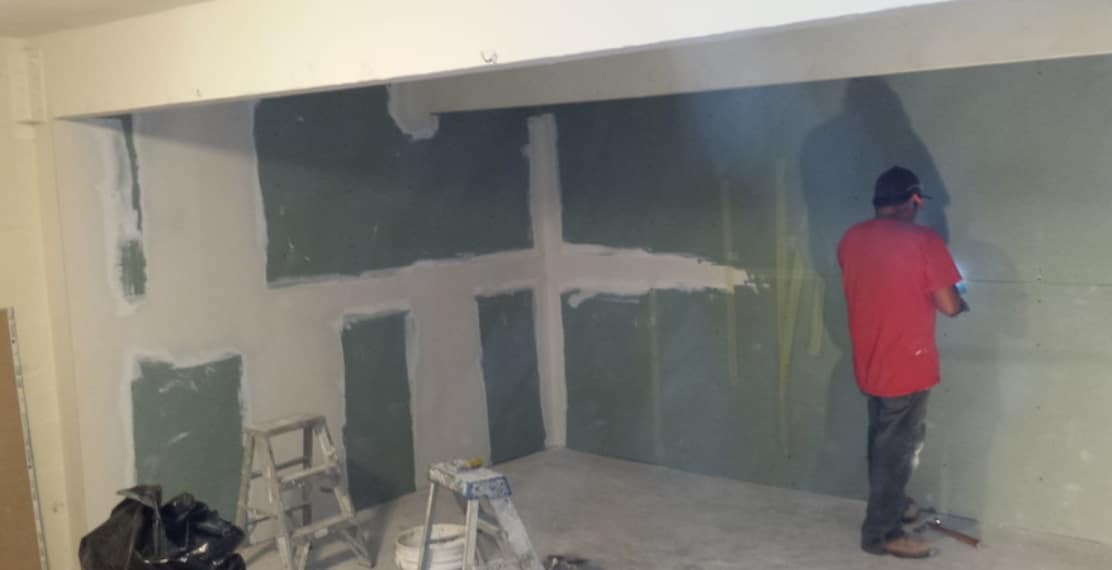 After assessing the aesthetic requirements and the storage needs of the client, we created a set of 3-dimensional drawings of the planned wine cellar design. The proposed design was of a contemporary cellar that could house approximately 2,000 wine bottles. We included in the design a tasting area for guests and a humidor cabinet for the client's cigar collection. The client loved the design and approved it immediately.  
We started the construction of the contemporary design wine cellar in Las Vegas on September 18, 2017.  
A Combination of Wooden and Metal Racking Systems to Achieve a Gorgeous Contemporary Style
There are various styles of wine racking systems on the market. The type of racks used in a cellar largely affects the overall design of the storage room. Wooden wine racks, for example, are used to create rustic or traditional style cellars. Metal racks, on the other hand, are great for modern wine rooms. Since the client wanted a contemporary design for his residential wine storage facility, our team of designers and fabricators installed both wooden and metal racks.  
1. Wooden Wine Racks for the Contemporary Design Cellar in Las Vegas
Our manufacturers constructed the wooden racking systems from Alder wood, which is one of the most trusted wood species for climate controlled structures. It is durable, long-lasting, and highly resistant to mold and mildew. The fabricators applied a Sherwin Williams Rustic stain and a clear satin finish to the wooden wine racks.  
2. Metal Wine Racking Systems for a Modern Flair
All the metal racking systems used in this project were from Vintage View Storage Solutions. We installed their brushed nickel metal wine displays in strategic areas in the cellar. The metal racks had a label-forward design, which means that the client will be able to see his favorite vinos quickly at first glance.  
A One of a Kind Wine Cellar Design with a Cigar Humidor Cabinet
This uniquely designed Las Vegas wine cellar had a humidor cabinet installed below the center tabletop. The tabletop was built with double-deep cabinets. The left cabinet was a humidor for storing the client's cigar collection.  
Our designers lined the humidor cabinet with Spanish Cedar, which is a material necessary for keeping the humidity and temperature level inside the cabinet higher than outside. The cabinet was constructed with an individual cigar tray, as well as four shelves that slightly tilted the displayed cigar boxes.  
The right cabinet, beside the humidor, was meant for storing wine tasting rudiments, such as decanters, napkins, and cork screws.  
An Elegant Glass Wall and Door for the Playroom-Turned-Cellar 
Our team of designers and manufacturers installed a half-inch thick seamless glass wall and entryway in this residential wine cellar. We used dual pane tempered glass to make sure that the temperature and humidity inside the wine room are kept from fluctuating.  
The Contemporary Design Wine Cellar in Las Vegas Was Installed with a Robust HVAC Unit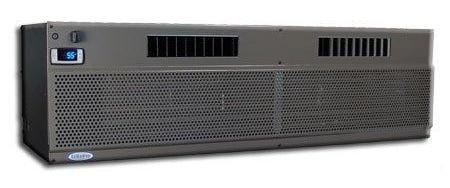 Wine cellars vary in size and capacity. This is why each one needs a different wine cellar cooling system. To determine the appropriate refrigeration unit for a wine room, an HVAC specialist has to be consulted.  
An expert cooling technician conducted a heat load calculation in this Las Vegas wine cellar to determine its British Thermal Unit (BTU) requirement. The cellar was approximately 1,300 cubic feet with over 100 square feet of glass. The HVAC technician determined that the best unit to install was a Model 8000S CellarPro ductless split cooling system.  
The condenser was installed outdoors and concealed it with an exterior housing to protect it from the elements. The evaporator was installed inside the contemporary design wine cellar.  
Turn Any Available Room in Your Las Vegas Home to a Contemporary Design Wine Cellar
It doesn't matter what size your extra space is – a small pantry, an unused cabinet, a large garage, a spacious basement – we can help you turn it into your dream residential wine cellar. Our team has had various experiences in building both small and large wine storage facilities in Nevada. We have always maintained a reputation of providing quality services and meeting customer satisfaction. 
How do you imagine your home wine cellar? Do you want a rustic style? Or do you prefer a modern design? Call Custom Wine Cellars Las Vegas today! Let us help you make that dream into a reality. Click here!