Residential Cellar Designed for an Avid Wine Collector in Nevada
Custom Wine Cellars Las Vegas, together with a team of expert builders, completed the construction of a residential wine room in Las Vegas, Nevada. The client is a passionate collector of all kinds of bottles. She has over a thousand wines in her collection, and she needed a space to store them. The contractors built her a storage room that can safely keep her beloved wines from spoilage. 
A Simple Room Converted into a Lovely Custom Wine Cellar
Recently, our team of wine cellar builders completed a construction project in Las Vegas, Nevada. We successfully converted a small room into a gorgeous wine cellar. The challenge in this project was to meet the client's design preferences and storage needs and stay within her available budget.

The Client: A Certified Wine Geek Who Was in Need of a Home Cellar
The client in this conversion project is a self-proclaimed wine geek who enjoys collecting an assortment of bottles from all over the world. She loves holding dinner parties for her friends, where she lets them sample the newest additions to her wine collection.
When she started collecting wine, she only kept them in a small storage space inside her house. But, as her collection grew, she realized that she needed to have a bigger area to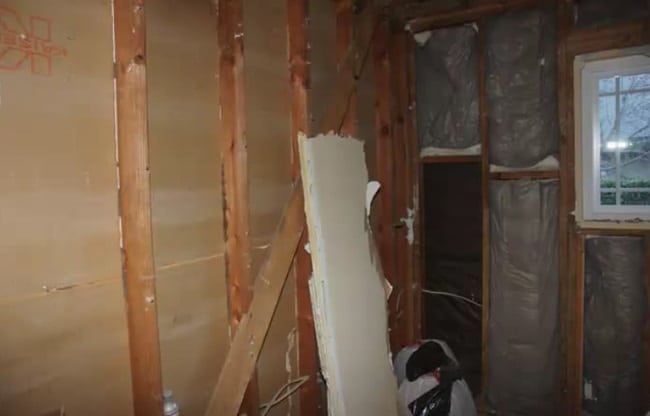 keep her bottles. The closest commercial wine storage room available to her was approximately 20 miles from her house. Although she did try storing a number of her wines there, she eventually got tired of having to travel that far to get to her bottles. She finally decided to have her own custom wine cellar built in her house.
The client had an extra room in her house that was barely used. She decided to have this space converted into her own residential wine cellar.
Assorted Wine Racking Systems to Meet Various Storage Requirements
The lady vino collector in this project owned a collection of over 2000 bottles of wine, including vintage bottles of varying shapes and sizes. To build a cellar that could accommodate this assortment of wines, we incorporated both custom and semi-custom racking. We made sure that there were racks for all types of wines that range from 375ml to 1.5L bottles.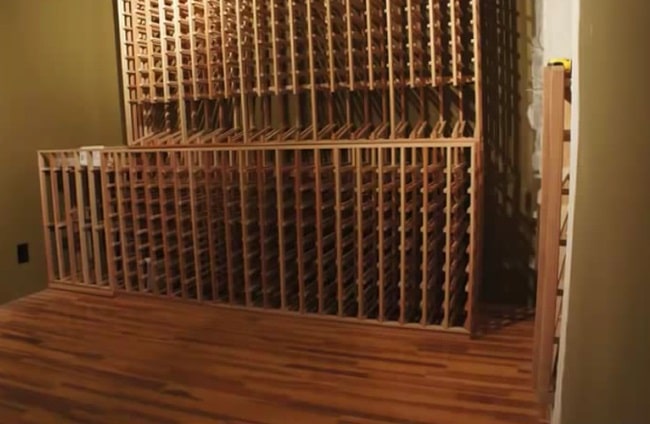 The custom wine racks were constructed from scratch, while the semi-custom ones were pre-designed racking. Although there were two styles of racking systems that were combined, all the racks were built from the same type of wood species – Premium Redwood.
Premium Redwood: A Premier Material for Wooden Wine Racks
All of the wooden wine racks were built from Premium Redwood, which is a popular material in cellar construction. This type of wood is known for its natural aesthetics. Premium Redwood is offered in a variety of colors that range from white to pink to reddish brown. Wine storage builders highly recommend this product because of its durability and resistance to decay. Furthermore, the wood is non-aromatic, which means that it does not release any odor that may affect the taste and flavor of wines.
Custom Wine Racks and Modular Racking Installations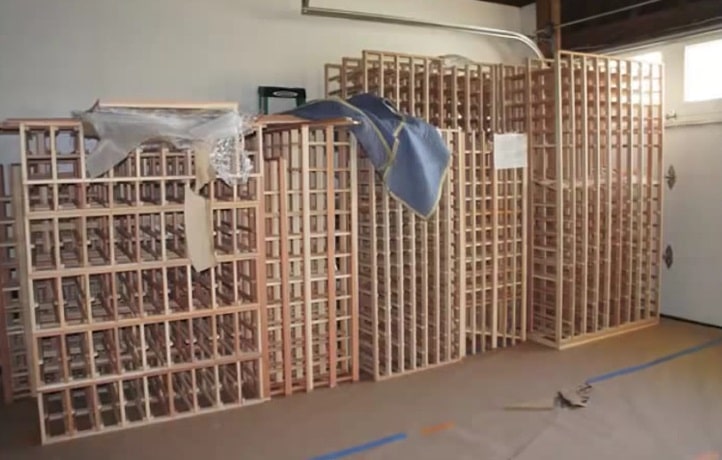 Our team of builders installed both custom and modular types of storage systems at the bottom of the racks on the right side of the cellar. These racking installations were made to accommodate bottles of various sizes. There were small opening racks that were meant for splits of 375ml wines, and there were double deep columns that were intended for magnum-sized and other large-format bottles.
On the left side of the cellar, our builders incorporated seven columns that were 4×4 inches each. The client had Pax Syrah wines in her collection, which were too large to fit in the standard 750ml racks. The additional seven columns were intended for these uniquely large bottles. The client was very happy that her large bottle format Syrah wines had their own column for storage.
Below the single bottle openings, our team of contractors installed diamond bin cases. These wooden cases were meant for bulk storage of various wines. The client can store bottles of the same kind in these cases.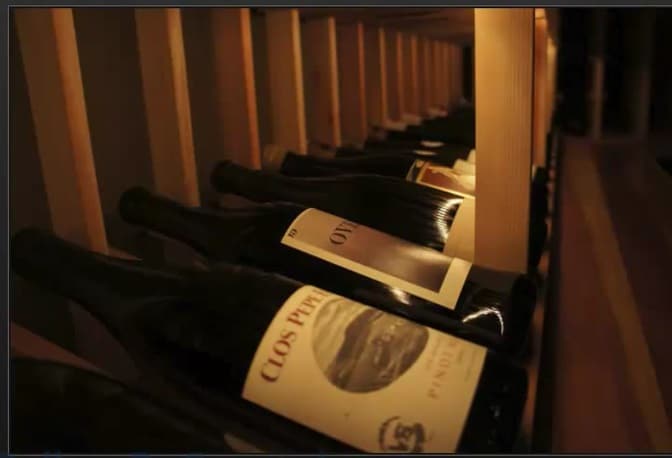 The racks on the top section of the left wall were a modular racking installation from Coastal Custom Wine Cellars. Below these were single bottle racks that were 23 inches deep. These single bottle racks maximized the cellar's storage capacity because they could accommodate two bottles at a time. The client would simply push the first bottle further back into the rack and put another in front of it.
We've included a high reveal display row in this cellar where the client can feature her favorite vintages. This display row was installed 40 inches above the floor and was highlighted elegantly using a variety of lighting systems, including recessed can lights, track lighting, and LED ribbon lights. These lighting fixtures made the displayed bottles look absolutely stellar.

Our team also added a tabletop inside this cellar to complete its look. The table top was made from Premium Redwood, and a clear lacquer finish was applied to protect the wood from accidental spills. Basically, you can do so much with wooden wine racks!
Installation of an Efficient Cooling Unit from US Cellar Systems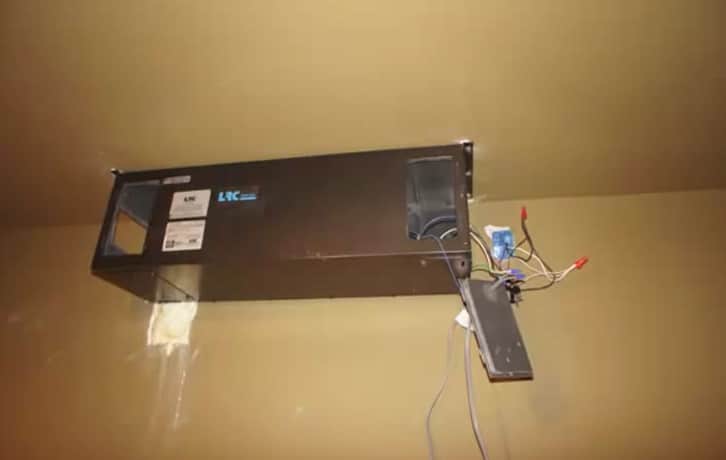 Besides the builders, Custom Wine Cellars Las Vegas also had the chance to work with another wine storage expert on this project. Our team hired HVAC specialists from US Cellar Systems to determine the most appropriate cooling unit for the client's cellar. Their refrigeration technicians were also the ones who installed the HVAC equipment.
The cooling specialists from US Cellar Systems installed a split type refrigeration system in the client's cellar. One of the advantages of a split system setup is the absence of noise inside the wine room, since the condensing unit of the cooling equipment is placed away from the cellar. We also built a wooden box with a louvered grill to conceal the refrigeration unit. The box and its cover were made from Premium Redwood so it would match the racking in the cellar.
Read more about our most recent projects in Nevada. Click here!