Draw More Customers and Boost Your Sales with These Gorgeous Commercial Rack Displays Designed by Custom Wine Cellars Las Vegas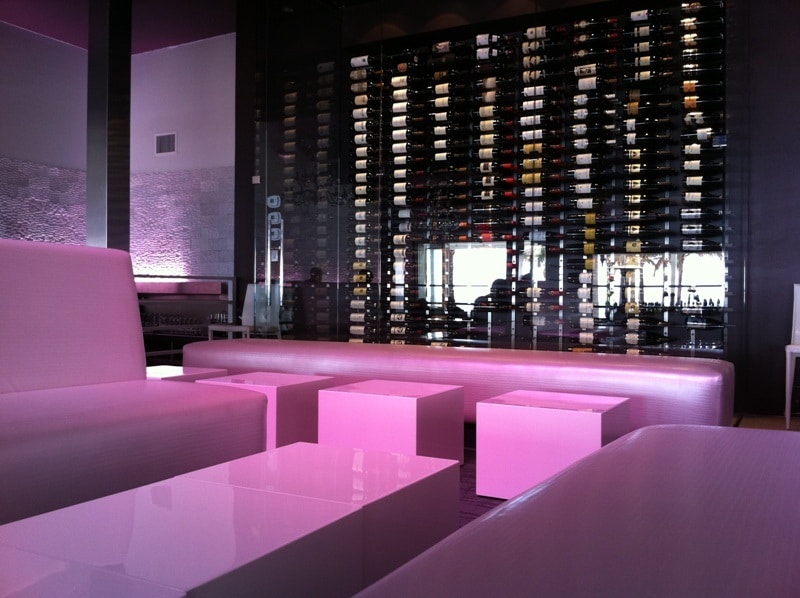 Imagine yourself as one of the customers at your establishment. What will make you want to stay longer after you've had a good meal? You look around and check for what else this place has to offer. Out of the corner of your eye, you see a display of fine wines laid down on elegant steel racks. Your interest is sparked! So you stand up and approach the bottles, and as you draw near, you see the labels and find out that this restaurant offers your favorite Moscato! You've been dreaming of having a glass for ages, but you can't find a wine store in your county that sells the brands that you've always wanted. Now that you know they're here, you know you'll be staying longer than you first intended. You then decide that this restaurant is your new regular hangout place. You know where to take all of your friends next time you want to chill and have a good time!
Beautiful Commercial Display Racks – What Every Wine Business Needs!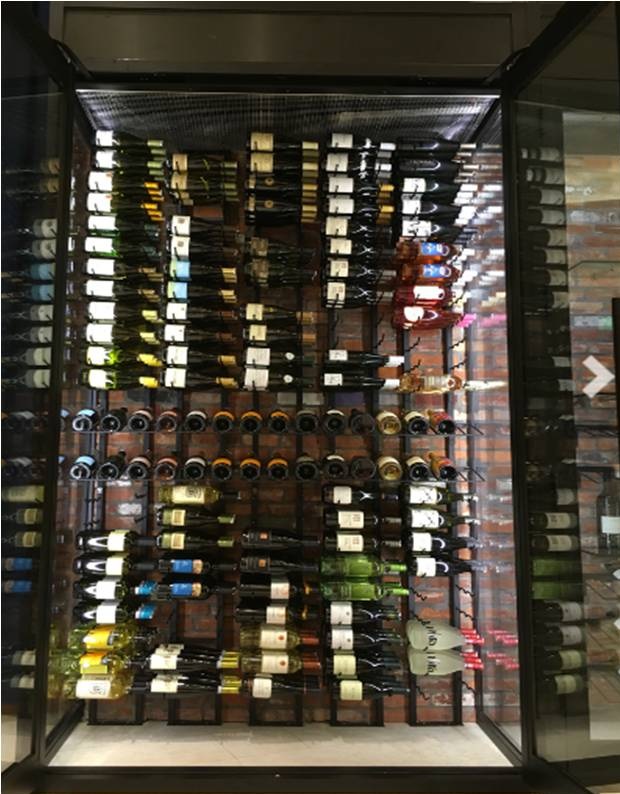 A prudent businessman knows that appearance matters a lot when running a commercial establishment. It's a part of their marketing strategy that they should invest in how their store looks. If you want more customers to get into your shop, you have to catch their attention at first glance. This is why entrepreneurs spend money on conceptualizing business names, brands, logos, and signage ideas! As an establishment that sells wines, you need to think about how to display your bottles in a way that attracts attention, so that customers are drawn to buy what you sell!
Here, at Custom Wine Cellars Las Vegas, we offer a variety of racking options that can help improve the aesthetic quality of your wine displays. Our wine rack designs range from traditional to contemporary – all made to help you boost your wine sales!
Wooden Wine Racking Systems for Commercial Establishments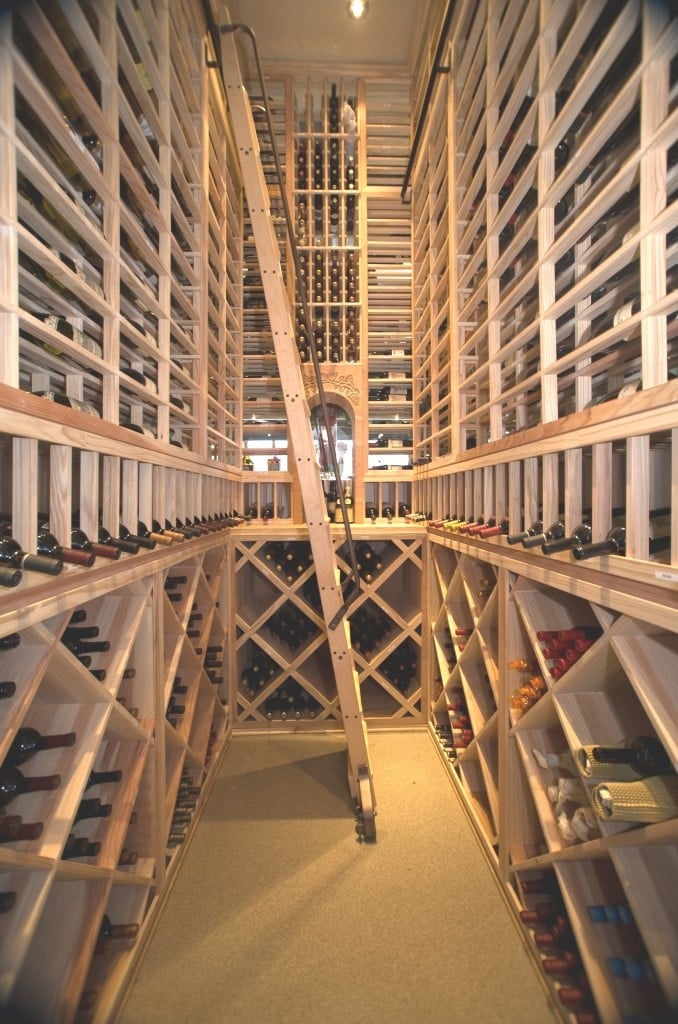 Traditionally, the material used for creating wine cellars and racking systems is wood. Many people prefer using wood, instead of metal or glass, because it is a product that is easy to work with. Moreover, it is a lot more affordable than metal and glass.
Not all kinds of wood can be used for wine displays. Wooden products that can be used to create racks should be resistant to mold and mildew formation, and they should withstand the high levels of humidity in wine storage structures. A few of the most common wood species used for custom wine cellar construction include Knotty Alder, Pine, Mahogany, and Premium Redwood. These wood types are known for their durability and aesthetic value. Each one has their own advantages and disadvantages when used for wine storage.
To know more about wooden cellar and racking construction, click here!
1. Custom-Built Wooden Wine Racking Systems        
Everyone has a preference. Wine business owners may vary in their preferred style or design for their commercial cellar. To meet the different aesthetic and functional requirements, Custom Wine Cellars Las Vegas offers custom-designed wine racking systems.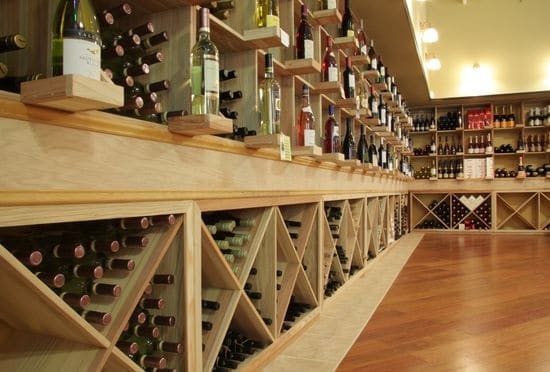 Design styles for your wine storage facility are limitless. You can have custom features incorporated as well, such as wine barrel art pieces, cigar humidors, furniture, wine tasting rudiments, etc. Being able to customize your commercial wine cellar will help you create a truly unique appearance that will captivate your customers.
2. Modular Wine Racks for Businesses
Standard modular racking, also known as kit wine racks, are an alternative to custom-built display systems. Since they're pre-designed and ready-made, they're much more affordable too.

We, at Custom Wine Cellars Las Vegas, offer kit wine racks with various height and width options. Single and double-deep modular racking systems are also available. All of the modules have bottle openings that are 3 ¾ inches wide and 12 ¼ inches deep. These dimensions are adequate for accommodating standard 750ml wines. The most common modular racking styles available are column racks, diamond bins, X-bins, curved corner, quarter round, rectangular bins, arch with tabletop, and half-height.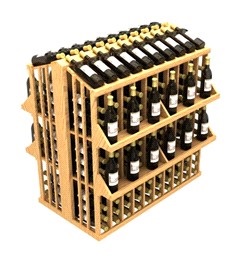 Modular wine racks are ideal for those who have a collection that continually grows. With custom-built racks, you have a fixed bottle capacity. And, if you need to expand your collection, you'd have to renovate the cellar. With kit racks, you only need to stack one module over another, in order to increase bottle capacity.
Metal Wine Racks for a Contemporary-Looking Display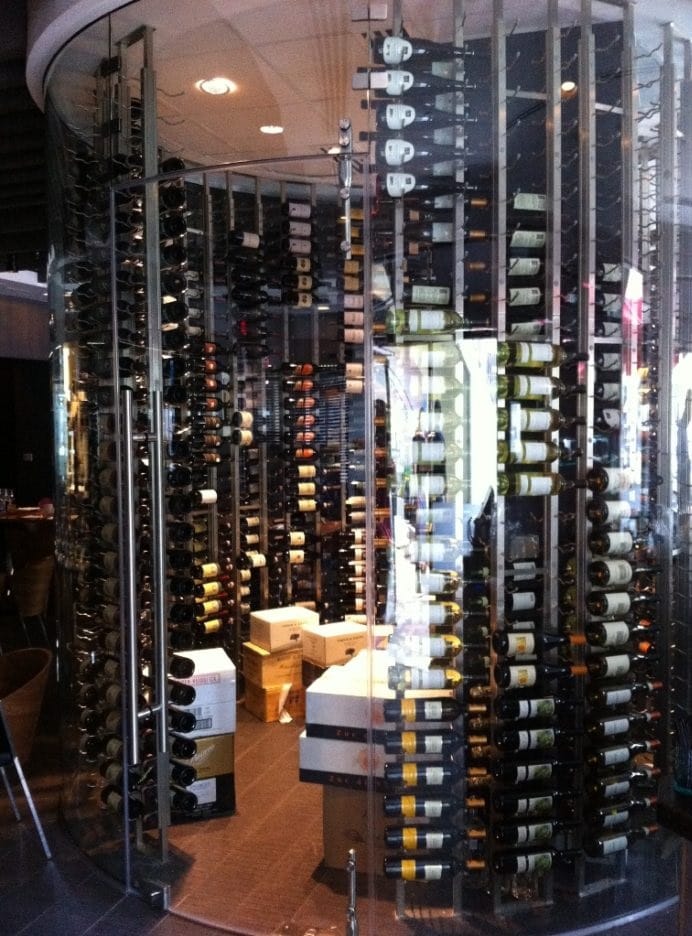 Metal wine racks are the best choice for a modern design cellar. The best types of metal racks are those manufactured by Vintage View Storage Solutions. They offer a variety of steel display collections that include free-standing racks and wall-mounted racking systems.
All of the racks from Vintage View have a label-forward design. This allows your customers to see the bottle labels at first glance. This configuration is advantageous for commercial establishments, because all entrepreneurs want the finest wines they can offer to be displayed for all to see.
Vintage View offers an assortment of stain and finish options as well.
For more information about Vintage View Storage Solutions and their products, click here!
Expert Commercial Wine Rack Display Designer in Las Vegas
Let your business bloom to its full potential! Gain more wine sales! Invest in the construction of a gorgeous commercial wine display!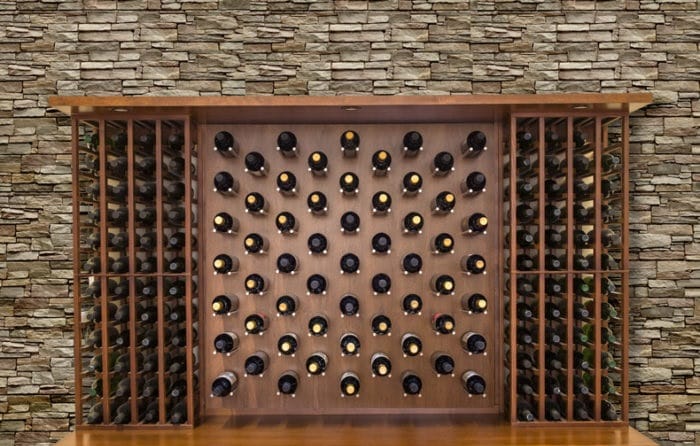 Custom Wine Cellars Las Vegas has many years of experience building beautifully designed wine racks and displays for restaurants and other wine business establishments in Nevada. We can help you plan how your wine racking systems will look. Give us a call today, and we'll provide you with a FREE 3-dimensional sketch of your commercial wine cellar! Click here!